Who Writes BTS Songs? Everything You Need To Know
BTS is not simply singers but also pen their discography.
Who writes BTS songs?
Let's find out with us in this article!
Introduction 
If you haven't heard of BTS (Bangtan Boys), it's time to get to know them! The seven members, RM, Jin, Suga, J-Hope, Jimin, V, and Jungkook, have taken the world by storm with their dynamic and catchy singles and albums. 
But who is behind those melodies?
Who writes BTS songs?
You can find the answers down below. Learn how the group members contribute to their musical success!  
Who Is BTS?  
The South Korean boy band BTS was formed in 2010 and had its public debut in 2013. The famous members of the group are Jin, Suga, J-Hope, RM, Jimin, V, and Jungkook. It is no secret to fans that these talented artists co-write and co-produce a lot of their music.
The seven-member South Korean boy band has skyrocketed to fame since its formation.
According to the Grammy
, they are the first K-pop group to top the US album charts, the desired goal for many contemporary Kpop bands and singers. 
The group has also already received significant recognition at the American Music Awards, MTV Video Music Awards, Billboard Music Awards, and other prestigious global awards. In January 2022, BTS represented Korea to perform at the well-known Grammy Awards and became the talk of the town for a while.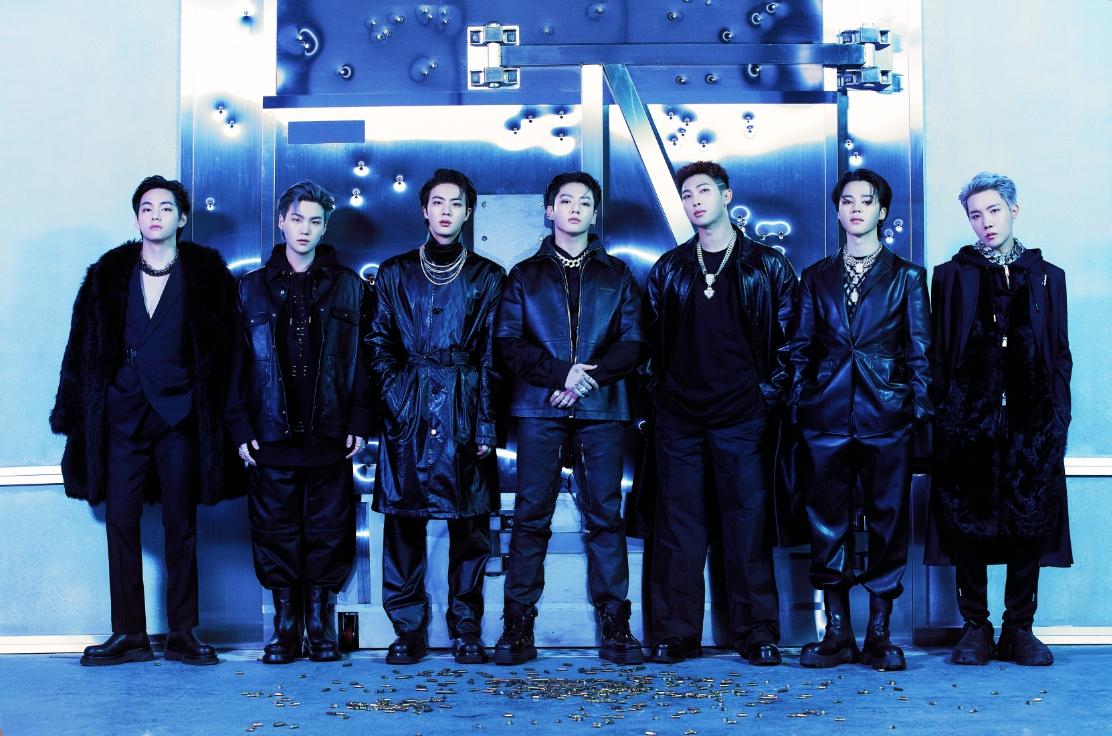 BTS members. Source: Bighitmusic
BTS' impact has been widespread for this reason. 
Iconic as BTS is, they are also considered one of the most legendary pop acts of all time, symbolizing Korean music's entry into the global music arena. Throughout their fruitful career, BTS has received two Grammy nominations and has won six American Music Awards. 
The members had the honor to speak in the UN General Assembly, headlined a UNICEF anti-violence campaign, and most recently visited with US President Joe Biden ( 31st, May, 2022) to highlight their influence on the youth.
BTS is currently the third most subscribed artist on YouTube, with over 66 million subscribers to their official channel throughout their career and six music videos that have reached the Billion Views Club.  
Does BTS Write Their Songs?  
The answer is: Yes. Most of the tracks on their album Map of the Soul: 7 were written by RM, Suga, and J-Hope. 
While V and Jungkook each wrote their separate solo songs alongside RM, Jin wrote his solo single, "Moon." Jimin also penned the song for his subgroup, "Friends."
BTS has a voice in their music, which helps their discography more reflective of their artistry than others. Their participation in songwriting could be why BTS is so famous among the current Kpop stars. 
Who Writes BTS Songs? 
One of the main songwriters for the boy band is J-Hope. Since the group's debut in 2013, he has been listed as a writer on every published album. He collaborates mostly on these albums with the Big Hit production crew, including BTS rappers RM and Suga and company founder Bang Si-hyuk. 
BTS member - J-Hope. Source: Wikimedia Commons
In addition, J-Hope has written songs for various musical projects by BTS members. He and Suga, who make up the duo Sope, co-wrote the song "Otsukare." The majority of the tune for the 2016 song "Awake" was also written by J-Hope.
Who Is The Songwriter Of BTS DNA? 
"Hitman" Bang, Supreme Boi, Kass, BTS Suga and RM, and Pdogg, the song's producer, wrote the lyrics.
Music critics gave the song mostly positive reviews, praising the band's musical direction, production, and sound. The Korean version of "DNA" debuted at number one on the Billboard K-pop Hot 100 and ranked second on the Gaon Digital Chart in sales.
BTS band. Source: Wikimedia Commons
BTS Songs Written By Jungkook
Each BTS member composes and creates music, as RM shared. It wouldn't be the first time RM provided details on BTS's writing and recording processes. The rapper frequently goes on a live stream to share demos and the inspiration for his words and music.
But he's not the only BTS member contributing to writing and production. Suga stated in a Jimmy Fallon interview that even if he weren't a member of BTS, he would be a part of the music industry.
Who Writes BTS English Songs? 
Again, Suga, RM, and J-Hope are all given songwriting credit for their ground-breaking song with Halsey, "Boy With Luv." Other members of BTS, such as V, who even made an appearance in the music video for the song "Winter Bear," create, produce, record, and distribute music as solo artists. 
What Are Some Top BTS Songs You Should Listen To? 
"Love Yourself: Answer" and "Love Yourself: Tear," both of their 2018 albums, reached the top on the Billboard 100 chart. Their albums "Map of the Soul: Persona" from 2019 and "Map of the Soul: 7" from 2020 also peaked on the Billboard charts. These are all amazing albums that Kpop lovers should give a try to know more about
who writes BTS songs.
BTS's 2020 single "Dynamite" may be their most well-known work to date, at least in the United States, despite having achieved significant commercial success with their Love Yourself trilogy albums and Map of the Soul: 7—which featured hits like "Idol," "Boy With Luv (ft. Halsey)," "ON (ft. Sia)," and more. 
The music video has already surpassed streaming milestones on YouTube and climbed to the top of the Billboard Hot 100 charts.
Here are some top songs from BTS:  
Idol

Danger

Save Me

DNA

Boy With Luv

Spring Day

Fake Love

Blood Sweat and Tears

Mic Drop

No More Dreams
BTS' Map of the Soul Concert. Source: BTS Facebook 
Conclusion 
Hopefully, you've learned enough about the group to know
who writes BTS songs.
According to estimates from 2019, BTS was one of the key performers in pushing worldwide music sales to $19 billion in 2018. They draw one in every 13 foreign tourists that visit South Korea.
With their successful career, BTS will extend their discography to even more catchy, touching songs in the future. Let's stay on the watch out for them!