Top 13 Reasons Why Songs You Should Add To Your Playlist
The tragic story isn't the only thing we love about "13 Reasons Why". Well-crafted
13 Reasons Why Songs
also capture our hearts. Learn more about them here!
Introduction
We love the movie for many reasons, and a big point lies in the masterful soundtrack. When needed, the
13 Reasons Why Songs
reminds us of the sad endings for so many characters. Yet, they also ignite hope for a brighter future for those left.
We're excited to share the amazing OST list with you - See if you can add any to your playlist!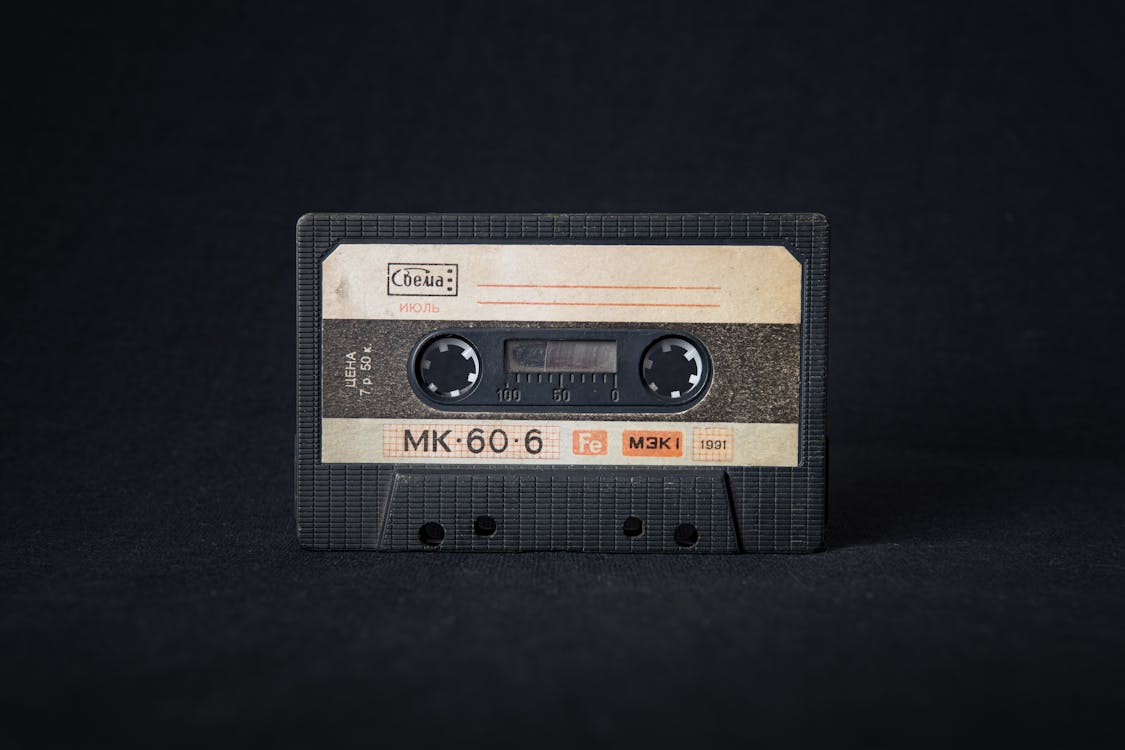 Source: Pexels
The Reason Why 13 Reasons Why Songs Are So Popular 
The soundtrack to 13 Reasons Why is fantastic.
A successful teen television can't fall short of its soundtrack. The perfect one should capture the teenage emotions, feelings, and thoughts. TV series that fail to demonstrate these standards don't often bring the best experience.
Yet, 13 Reasons Why more than lives up to that standard. Unlike most traditional teen programming, 13 Reasons Why rarely forces emerging artists into its pivotal scenes. The songs chosen for this series appear to place "cool" artists second and the emotions of this show first. The producers prioritize evoking emotions rather than appealing to mainstream taste.
Thanks to the tactical selection of tracks, Logic's upbeat "Start Again" and Joy Division's ethereal "Love Will Tear Us Apart" complement each other throughout the series. The movie's music accentuates the modern romanticism and antiquated sentiments ingrained in this show's DNA.
The executive producer is responsible for the show's strong passion and respect for music. Songs on the show's soundtrack never sound out of place tonally but rather are in harmony with cinematic takes. They reflect this series's slow, innocent, and pitifully upbeat tones, much like practically every other song on these soundtracks. 
The best thing about the 13 Reasons Why soundtrack isn't that it's great, even though it is, or that it strikes a lovely mix between well-known artists and bands with an indie bent, though it also achieves that. The music in this play is fantastic, but what elevates it to greatness is how well it conveys the nuances of teenage life.
Source: Pexels
13 Reasons Why Songs By Seasons  
13 Reasons Why Songs season 1: "Run Boy Run" by Woodkid 
You can purchase this pop-folk song from Spotify, Amazon, and iTunes. The chorus, "Run, boy, run / They're trying to stop you," is appropriate given the theme of Clay seeking to uncover the truth as his peers desperately try to cover it up.
"Bye Bye Bye" by School Of Seven Bells 
The song's title speaks for itself, and it's a lovely indie song that you'll find yourself repeatedly playing while going about your day. It is accessible on Spotify, Amazon, and iTunes.
"Oh In This World Of Dread, Carry On" by Eskmo
Hannah tried her best to survive in a world full of fear, but eventually, the suffering became unbearable. The title speaks for itself. 
The song is available on Spotify, Amazon, and iTunes.
"Amused" by HUNGER
This alternative rock song by the rising Austrian band HUNGER perfectly captures Clay's sentiments for Hannah. When the song was released, the author, Daniel Rumpel, said that 'Amused' portrays those first moments of love when you meet someone who makes you forget the world around you.
Source: Unsplash
"Everything Always" by Ctznshp
This dark rock tune, accessible on Spotify, iTunes, and Amazon, suits the show's macabre theme.
There were moments of doubt, grief, angst, and negative pangs of nostalgia in the movie. Songs like this one perfectly capture the troubling waves of emotions every character once experiences. 
"The Great Longing" by LUH
Where have I heard this gorgeous independent music my entire life? Well, it's available on Spotify, Amazon, and iTunes, but I didn't know about it until 13 Reasons Why used it.
"Thirteen" by Elliott Smith
Elliott Smith
was a singer-songwriter who unfortunately passed away at age 34 following a protracted struggle with depression, which is evident in his work. 
He died from two chest stab wounds, and the examination was inconclusive, so suicide is still possible. Still, his incredibly melancholic music endures.
"In A Black Out" by Hamilton Leithauser + Rostam 
Hannah must enjoy this indie rock song. The song's lyrics perfectly capture the string of betrayals the victim has to deal with due to no fault of her own.
The music piece is available on Spotify, Amazon, and iTunes.
"My Life in Rewind" by Eagulls
Although viewers are aware of how Hannah's story will finish,
13 Reasons Why songs
still manage to give us hope that she will overcome her difficulties. This indie song refers to sad days ahead, making it a logical choice for the series. The song "My Life in Rewind" is downloadable via Spotify, Amazon, and iTunes.
When you're finished binge-watching this wonderful series, you won't be short of incredible new music to listen to, thanks to the 13 Reasons Why soundtrack and the construction of your very own playlist.
What Is The Saddest Song From 13 Reasons Why?  
The
13 Reasons Why song "The Night We Met"
by
Lord Huron
remains fans' top favorite. The song became his first Billboard 100 hit due to the show's popularity. It appears in season 2's finale.
Source: Unsplash
Jo Division's
"Love Will Tear Us Apart"
is another
13 Reasons Why song dance
.
When Clay first hears Hannah's voice on the first cassette, one of the first songs that play is this one. To begin with, it's a fantastic flashback from the late 1970s that strongly reminds me of the teen cinema age of the 1980s (think Breakfast Club, Pretty in Pink, etc.)
It finally foreshadows the sexual tension between Clay and Hannah and perfectly captures the angsty yet classic teenage mood. 
Conclusion 
13 Reasons Why songs
are amazing on their terms. As cinematic lovers, we can't help but appreciate the well-composed and promptly-placed soundtracks.
If you like the song list, don't hesitate to share it with your friends!